Latest News for MOT Testers
Why were shock absorbers removed from the MOT test?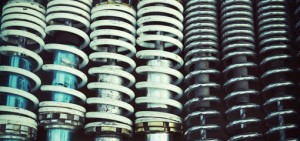 Question: We've tested a vehicle with no damping on the rear shock absorbers. Why isn't this now an MOT failure?
Answer: While we understand the concerns over the removal of the shock absorber bounce test, there were good reasons behind this decision.
When we introduced the new test items to comply with Directive 2010/48/EU, Department for Transport asked us to identify items in the MOT that weren't included in the Directive. This was to prevent regulating more than needed and to reduce the regulatory burden on the motorist. The shock absorber bounce test was 1 of the items we identified.
We considered the following when deciding to remove it from the test:
the relatively low failure rate for 'negligible damping effect'
many vehicles couldn't have an effective bounce test; eg Land Rovers and similar large vehicles, and vehicles with rubber or hydraulic suspension
such dampers are likely to show signs of leaking
some vehicles had their bodywork damaged by the bounce test
When it comes to road safety, the purpose of the MOT test is to make sure that vehicles over a certain age are checked at least once a year, without dismantling. It's also to check that vehicles comply with key roadworthiness and environmental requirements in the Road Vehicle Construction and Use Regulations 1986 and the Road Vehicle Lighting Regulations 1989 as amended.
A test certificate only relates to the condition of testable items at the time of the test. It shouldn't be considered as:
evidence of their condition at any other time
evidence of the general mechanical condition of the vehicle
evidence that the vehicle fully complies with all aspects of the law on vehicle construction and use
Apart from the test, it's the vehicle user's responsibility to make sure the vehicle is maintained to a roadworthy condition.
Source:
mattersoftesting.blog.gov.uk
---
More News Articles
Half of MOT fails could be avoided
Should I be failing defective stop lamps?
5 things DVSA customers ask about MOTs
Top 3 MOT fail items
Online survey shows most MOT garages are ready to move to new testing service
Do test stations have the discretion to pass historic American vehicles?
DVLA reminds customers of new refund rules
Why were shock absorbers removed from the MOT test?
Benefits of joining DVLA's fleet scheme
Dealing with those who phone and drive
Essential facts on fee changes
Load security for XL-rated vehicles
Check type-approval before you buy!
Changes to tachograph rules for local journeys
All on board with Driver CPC
Exhaust and waste systems on buses and coaches
Stopper trial with Highways Agency
Do you think classic vehicles should be exempt from annual test?
No ministry plates; no MOT
Crackdown on defective fuel systems
Test fees at ATFs will fall
Indicator tell-tale lamp not working?
Does removing a passenger seat result in a fail?
Top 3 MOT fail items
Common mistakes made by MOT testers